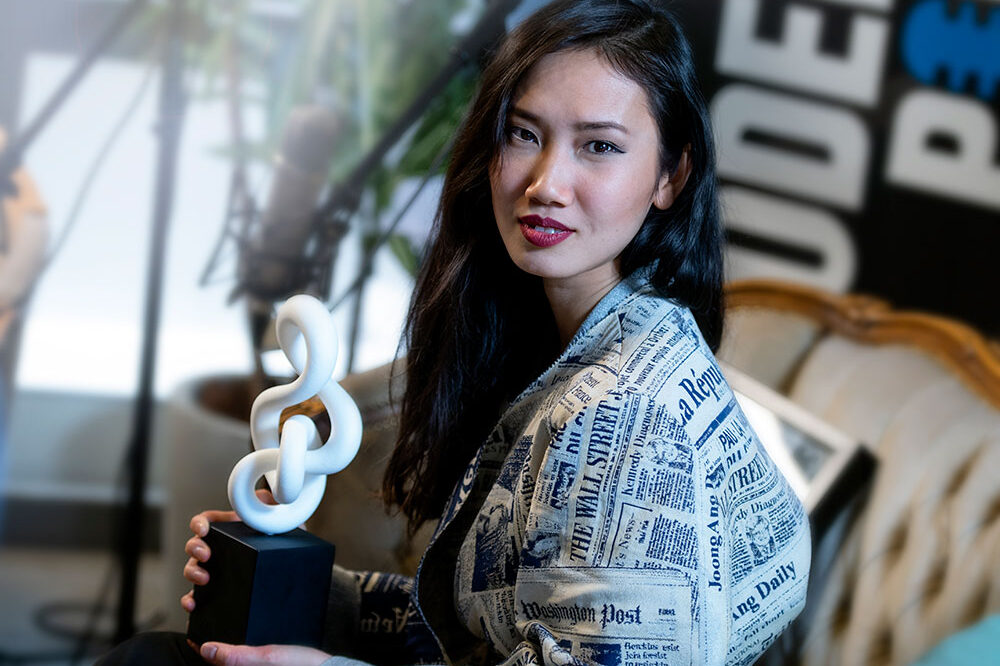 Fabric of Life Award 21
Congratulations Louise Xin!
If fashion is inspired by fantasy –this, is it! What makes the winner is the WOW., but it's what you can't see and what it encompasses that caught jury's attention. Louise Xin design contains velvet with values. Her dresses are not for sale, just rent, made from upcycled reuse of waste to a higher value. This design philosophy alone was a reason to be short-listed. When sustainability and business with purpose hit the red carpets, don't be surprised to spot Louise Xin's dresses.